A Touch Enchanted: Zodiac Cove Book 3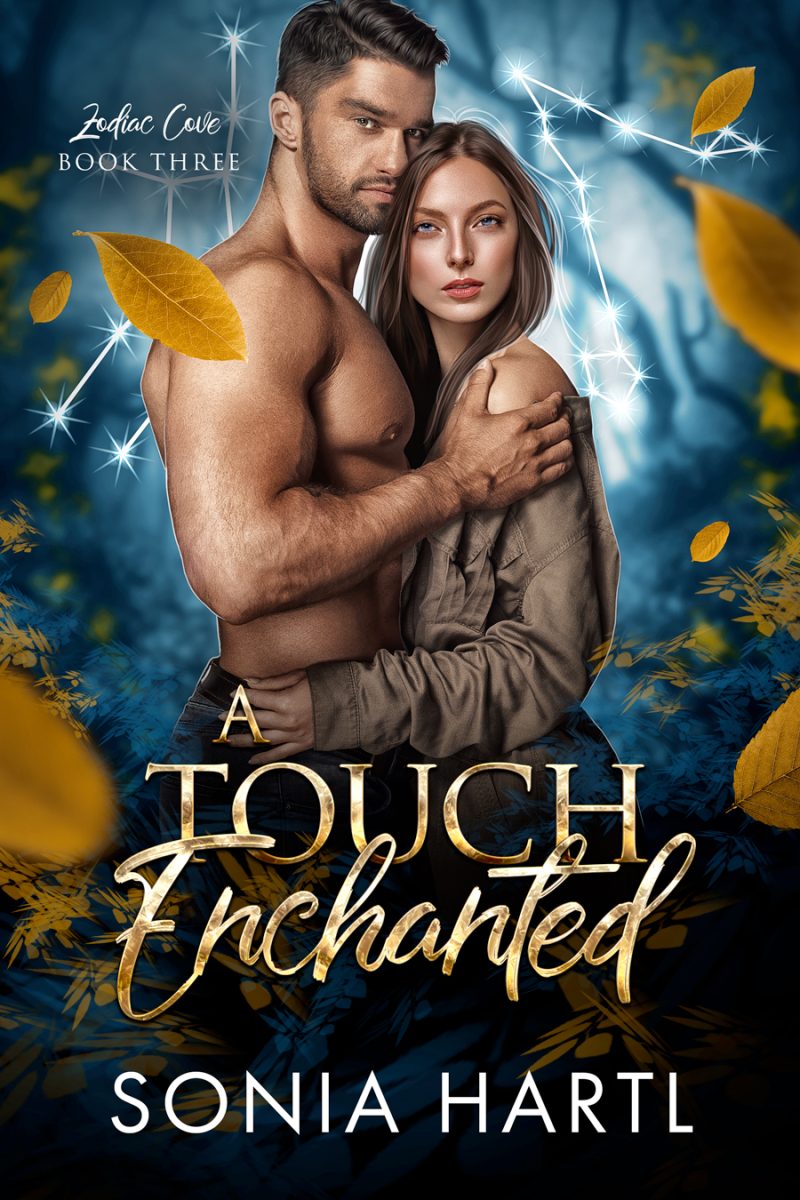 Violet Fischer has lived in Zodiac Cove her entire life and has been in love with Donovan Latham for just as long. They'd been best friends since kindergarten, but when he left the island shortly after she confessed her feelings for him, she vowed never to let him know how bad his rejection crushed her. Their friendship survived the eight years they were apart. But it might not survive the magic that burns hot between them.
As a descendant of Pisces, Violet has always been drawn to the water. It only makes sense to her that touching Donovan would give her the ability to breathe under it. Too bad he's been avoiding her ever since that first spark of magic ignited between them. Violet is desperate to master her gift, but not if it means once again asking Donovan for something he's not willing to give.
Donovan Latham spent eight long years away from his home and the woman he's loved for his entire life. Family obligation kept him away, but when he returned, the Virgo in him started making plans to make Violet Fischer his at last. Until an earthquake released both magic and a deadly curse on the island. Now, he can't bear to be around her, knowing that when he touches her, it's only magic that makes her think she wants him.
But when the curse moves from the center of the island to the ocean, guarding something it doesn't want the descendants to find, they have no choice but to work together. Because as the only pair who can put up a fight in the water, the curse has set its sights on them. If they can't figure out a way to be honest with each other once and for all, they have no hope of using their magic to discover what the curse is hiding. And no hope of saving the island they call home.